Welcome To Our Affiliate Program powered by Pepperjam!



Welcome to the US Chess Sales Affiliate Program, now powered by Pepperjam!

In order to better serve our affiliates, US Chess Sales has decided to switch over our Affiliate System to the Pepperjam technology. Pepperjam is one of the largest affiliate marketing aggregators in the world. Their technology is state-of-the-art and will give you, our affiliates, unmatched accuracy and analytical data about their affiliate account. They're the best in the industry!

Click here to sign up to our new Affiliate System

---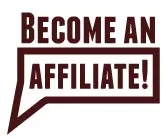 What is the US Chess Federation Sales Pepperjam Affiliate Program?

Our affiliate program allows you to place US Chess Federation Sales links on your web site and earn a commission when one of your visitors purchases from US Chess Federation Sales. When a visitor to your web site clicks on one of those links, our website can identify them as having been referred by your website through a web browser cookie. This allows our website to be able to track product purchases that they make. You will receive a commission of up to 10% on their product purchase price. For example, if a customer that was referred by your site purchases $100.00 worth of products from USCFSales.com, you will earn a commission of $10.00. We're sorry, but no affiliate commission will be paid on shipping and tax charges.

Why Join Our Affiliate Program?

It's free and easy! There's no charge to participate - In fact, we pay you! Every time you send a customer to us from your site, you earn a commission on their purchases. There's no easier way to add e-commerce to your site. All it takes is a few minutes of your time.

It's gives your visitors added value by bringing the goods they want to purchase directly to them! Chess players want chess equipment. With US Chess Federation Sales, you'll be able to offer them the world's finest Chessmen. We get a new customer, you'll get a generous commission and they get terrific Chess equipment - It's a win-win-win situation!

Can I really earn money as an affiliate?

Absolutely!

At our old US Chess Federation Sales website, we asked several Chess website operators to help us test our new system by including tracking links on their websites. The results were astounding!

Within 5 hours of going live, the first affiliate-tracked sale was registered in the amount of $103.95 - or $10.40 in earned commission. Over the next 2 weeks of testing, our affiliates generated sales that had an average purchase of $128.30, or an average of $12.83 in earned commission per sale. There were even 5 affiliate sales that had a purchase price of over $300.00.

Imagine putting a link on your website and earning $30.00 just by someone clicking on it!

My website is small, and doesn't get very many visitors. Why should I become an affiliate?

Since we launched our affiliate program, we've received emails from a number of prospective affiliates that all asked the same question - Is my website too small to join your affiliate program? The answer is a resounding no!

We at US Chess Federation Sales encourage ALL WEBSITES to join our affiliate program. Whether your website has 50,000 or 5 visitors per day, we invite you to join our family of affiliates.

We understand the concerns that many website operators have questions about whether or not their website has enough traffic to generate sales. After all, generating sales is the heart of the program and the means by which our affiliates are compensated for linking to us. It's a fair question and we want all of our affiliates to feel like they are an important part of the team, regardless of their size.

How do I take part in the affiliate program?

Taking part of our affiliate program couldn't be easier! There are a few simple steps that must be followed...

Click here to sign up for our affiliate program.You'll need to give us some basic information about yourself and your web page.

It only takes a few minutes to fill out the form and begin the process to become one of our affiliates.

Once you have completed filling out the form it can take up to 48 hours for program approval. After this, you are now an official US Chess Federation Sales affiliate!

What is a link? I am not familiar with HTML. How do I set up links?

A link is a piece of text or an image in a Web page that, when clicked on, takes you to another Web page.

Don't worry! You do not need to know HTML programming to be able to add an US Chess Federation Sales affiliate banner to your website. The "Banners & Links" page within Pepperjam will give you the HTML code that you need to add both Text Links and Image Banners. Simply copy and paste the HTML code and voila. It's that simple.

How do I get paid?

While your account will immediately reflect earned commissions on each purchase that you refer, there is a 30 day delay between the date a referred purchase is made and when the applicable commission can be paid. This delay is necessary to accommodate product returns, exchanges and cancellations, all of which will impact the affiliate commission earned.

For example, if you refer an affiliate who places a large order from our website who then cancels/returns the order, no affiliate commission will be due. It is only 30 days after the referred order is placed that an affiliate commission is due!

Frequently Asked Questions

Is there any limit to the number of websites that I can put an affiliate link on?

No! If you operate 10 different Chess websites, we strongly encourage you to link all 10 of those websites to US Chess Federation Sales's affiliate program. However, you must use the same affiliate id for all 10 of those web sites for the reasons described above.

Do I have to use one of the banner advertisements shown on Pepperjam?

No! We make these banners available as a convenience for our affiliates, but by no means are you required to use them. If you wish to use a simple Text Link instead of an image, that would be fine. Alternatively, if there is a particular picture from our website that you really like, perhaps a picture of one of our products, you can use that as well. We at US Chess Federation Sales encourage you to use your own creativity and use our affiliate system as you see fit

How reliable is the affiliate tracking system used by Pepperjam?

Simply put, the affiliate tracking system that we use is the most reliable system available on the Internet. Unlike other affiliate systems, it has the ability to track your referred customers even if they place their purchase weeks after you first referred them. When you refer someone to our website, a cookie is stored that identifies that person as your referral. If they leave the website and come back at a later time, that cookie still exists and the sales will still be tracked.

The majority of the affiliate systems available on the Internet, such as that of Amazon.com, require that the purchase BE MADE IMMEDIATELY in order for you to receive the full commission. If your website directs someone to Amazon.com and that customer clicks on any other links other than ADD TO CART, the amount of your commission from that referred sale is slashed by 66%! And if that customer leaves the website, but comes back later and places an order, you do not receive credit for the sale!

But not at USCFSales.com! Because of the nature of our products, we understand that not every purchase will be made as soon as they click on the link. Our tracking system gives your referred customers the flexibility to consider their purchase for however long they wish, while still giving you full credit. Whether they place an order immediately or several weeks later, you will still receive the full commission.

I am already an affiliate for another website and have their links on my website. Is that a problem?

Not at all! You are free to run your website as you see fit and if you wish to have affiliate links for different web sites, that's fine with us. All that we ask is that you keep in mind our generous commission and tracking procedures and encourage you to compare it to the terms of your other partner/s. We are confident that you will find that US Chess Federation Sales has the best affiliate system on the Internet and there is no need to partner with anyone else. But if you wish to do so, that's fine.

What do I do if I have a question?

We'd be happy to answer any and all questions that you might have! Please CONTACT US and one of our trained specialists will assist you.